July 5th, 2012
Posted by
pftq
The robotic equivalence of pftq's trading strategies and logic (or lack of thereof).
We only predict the future. Use at your own risk.
Note: Application requires 64-bit Windows, .NET 4, and either Internet Explorer, .NET for Firefox, or .NET for Chrome.
Tech Trader is currently available only on request. Please contact me with your background and use-case if interested.
This is not a product for sale. I use it in lieu of my own trading and am only trying to see if anyone else is doing something similar.
Fully Automated Trading, Backtesting, and Visualization of Any Strategy.
Tech Trader is both a fully autonomous trading bot as well as a compact backtesting and algorithmic trading platform for human traders that can program. The program's strength is its robust, scalable architecture and its chart-centered design for traders with a visual approach to trading. Its intuitive interface and interactive charts make it ideal for seeing and developing strategies like those in Technical Analysis, where such visualization is key. Tech Trader can trade entire universes of thousands of stocks simultaneously on any time frame and on any combination of strategies with no human intervention. Performance for both individual stocks and entire portfolio simulations is exportable to CSV complete with analytics such as sharpe, hit ratio, average holding period, and more. Since its launch in December 2012, Tech Trader has been trading live on its own
here
without any human supervision whatsoever.
Create Any Indicators and Strategies. Use Any Data Source and Broker.
The Tech Trader platform's primary strength is its open-ended nature such that it allows anyone to create their own indicators, strategies, data sources, and broker connections via a user plugin. Creating your own plugins is made as simple as possible by Tech Trader API and the provided
Plugin Template
project. The API is kept extremely light with minimal framework to allow you to fully utilize the underlying C# language to build whatever functionality you want in your plugin. The template contains sample code for each plugin type and an outline of what the program expects in your plugin. Function calls are provided for ease of referencing other existing technicals/strategies, as well as batch scanning any other stocks simultaneously for meta/basket strategies. The template is written in C# and most readily useable in Visual Studio (the Express version is available free and very powerful already).
Existing plugins can be found in the
Tech Trader Plugins
section. You can share and get help with code in the
Tech Trader Forums
Videos and Screenshots
Movie Mode in Tech Trader for Demonstration
Short Presentation for Summarizing Capabilities, Goals, and Purpose
Interactive Charts and GUI for Strategy Visualization
Simultaneously Trade Thousands of Stocks in Batch Mode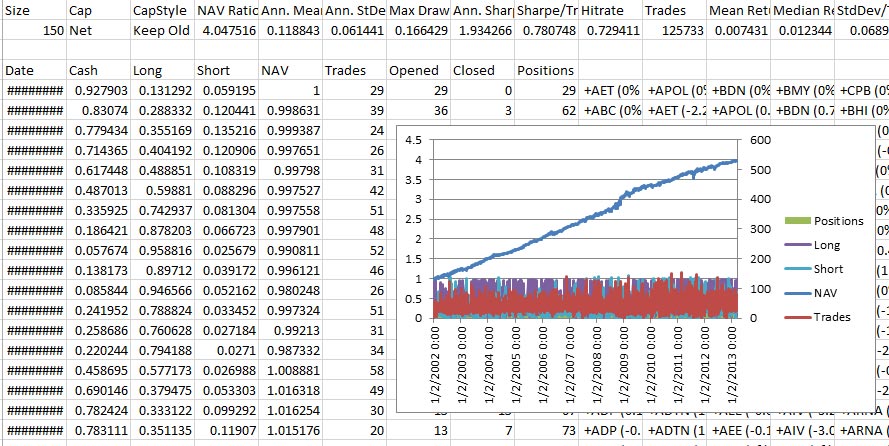 Automated Portfolio Simulation with Comprehensive Analytics
Automated Charts and Trading of Bitcoin, XRP, and More via Plugins
Responses
Leave a Comment